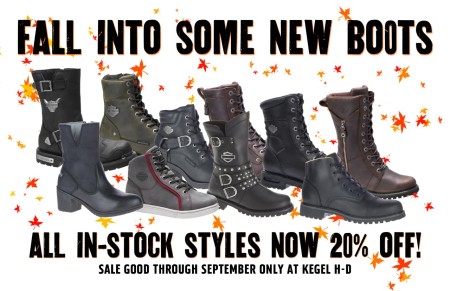 Fall is here. 
You couldn't ask for a better time to Fall into some new Harley-Davidson® boots. 
Need a warmer riding boot?
Looking to replace the ones you rode hard with this season?
Just wanting to add some attitude to your wardrobe?
Kegel Harley-Davidson is here to help. 
Stop in and see one of our General Merchandise Associates and let them help you find the perfect boot for you.
20% Off all in stock styles through the month of September.